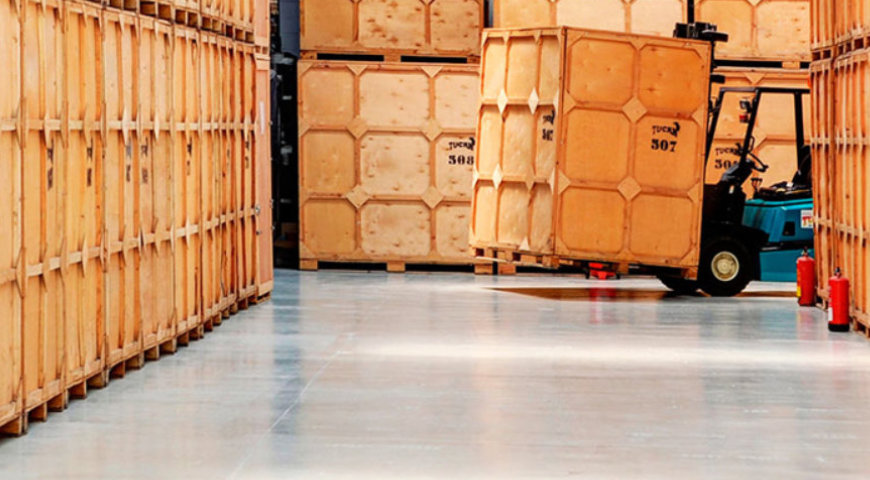 Storage Company in Malaga
In Tucan we offer
furniture repositories in Malaga
designed to store your furniture and / or belongings.
These furniture
repositories are the safest and most convenient solution to keep your most precious objects
with the guarantee that they will not suffer any risk or damage. They consist of wooden containers of 7 m3.
Furniture storage service in Malaga city
Our warehouses are designed to store furniture and are equipped with alarm systems, including video surveillance, smoke detectors and impact sensors on the exterior walls.
If required, the containers can be locked with a numbered seal.
Don't miss the opportunity to enjoy the best furniture storage service in Malaga and its surroundings. We are pleased to offer solutions tailored to you and your belongings.
The large number of furniture repositories we have in Malaga and their different capacities will adapt to any need you may have.
In addition, we have staff specialized in control, management and organization of warehouses, so that the client can always have accurate information about the stock deposited.
I want to rent a furniture repository in Malaga, how do I do it?
When you contact us, an expert from the company will study and measure the items to be packed for their stay in the furniture repository. Subsequently, he makes an inventory where all the items to be stored are reflected.
After packing and loading into containers, previously treated with an antibacterial and insecticide system, they are hermetically sealed in front of the clients.
Once the containers have been moved to the furniture repository in Malaga, they will be stored using non-polluting vehicles and forklifts. No hand other than the customer's will ever touch the container again.
When this happens, the process is repeated again but in reverse, that is, we move the container to your home, and performing the opening and unpacking in your presence. In this way, minimal handling of the objects is guaranteed, reducing the possibility of damage.
We rent furniture repository in Malaga
By renting a furniture repository in Malaga, you can store your furniture and belongings for as long as necessary. Whether for short or long term, contact us to rent your furniture repository.
We have been in the sector for many years, offering furniture repository rental and integral removals for freelancers, companies or individuals.
In Tucan we have different offers of furniture repository in Malaga City. Tell us what you need and we will offer you the best option.
Don't hesitate to contact us and tell us about your situation. You can do this through our customer service or contact form.

Request a quote
Ask us for a customized quotation with no obligation whatsoever.
Contact us at
FAQS
Frecuently Ask Questions about Malaga´s Storages
How to rent a furniture repository in Malaga city?
Once you contact the company, you will receive a free, no-obligation estimate that you must accept in order for the whole process to begin.
How much does a furniture repository in Malaga cost?
The cost of a furniture repository depends on the area in which you want to rent it .