International removals overseas from Málaga
Home
/
International removals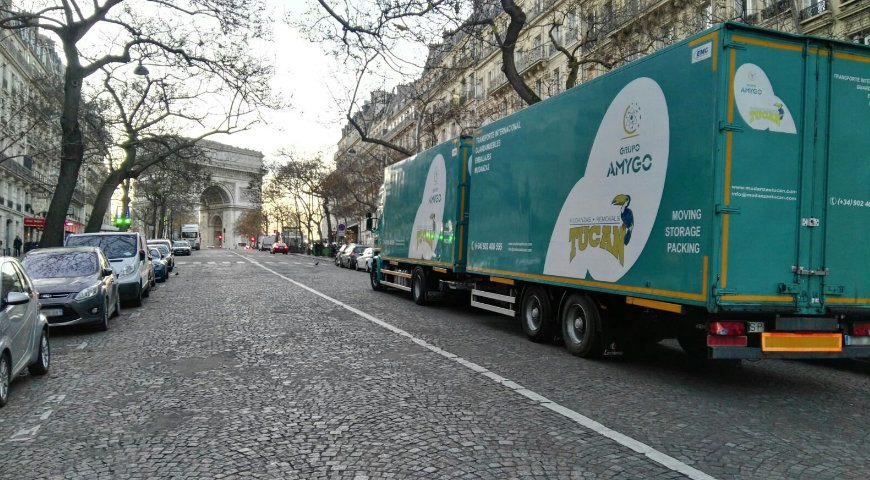 International removals overseas from Málaga
International removals
are a management that must be done with care and delicacy, so we offer a professional service that ensures maximum care of your belongings.
Ask for an estimate for your international move overseas from Malaga
In Tucan we take care of the details to the maximum during an international moving, since our main objective is to achieve the full satisfaction of our customers.
How do we carry out international removals?
Our office staff will arrange an appointment with you, and one of our sales representatives will visit you to coordinate your future move and assess the amount of belongings and objects you want to transport.
In case it is necessary, we will take care of customs clearance and handling.
Once this has been done, you will receive a written estimate for your move, which will be detailed:
Price in relation to your move
Price of the Transport Insurance,
Taxes
etc.
Once we have accepted the estimate for your international move from Malaga, we establish the pick up dates and prepare any documentation that may be required for your international move.
We will pick up your belongings for your international move.
On the day of collection, our staff will arrive at your home at the agreed time, and start packing your belongings. Depending on the number of items to be packed, this may be done on the same day, or it may take several days (in case it takes several days to complete the packing, we will inform you immediately).
Types of International Removals
International removals can be carried out by road, by ship using properly equipped containers, known as international sea removals, or by air transport, known as international air removals.
Sea transportation; we pack your belongings in regulation containers and properly equipped for a safe transportation.
Land transportation; carried out through our fleet of vehicles. We have vehicles of different sizes to be able to offer you the one that best suits your needs and to be able to transport from a low volume of belongings, to all the furniture in your house, or the car, the motorcycle, etc...
Air transport; They have the advantage of being very fast but at the same time it is expensive. We recommend this option when the volume to be transported is small. The cost of the move is by weight, so the packing of your personal belongings should be as efficient as possible, as we do in Tucan.
And what happens once at the destination?
Upon arrival at your new home, our team will show up at the new address with all your belongings, and:
We unload your belongings
Unpack all your products
We will arrange and place your belongings in the place you require
We will collect the disposable material and recycle it.
If you want to make your international move from Malaga and / or province, anywhere in the world, contact us! We will get to it quickly and offer you the best service.
How much does an international moving cost?
Depending on the type of move, whether by air, sea or land, it has a different cost.
How long does an international move take?
Depending on the destination, it may take more or less days. By road it can take from 5 to 8 days, if it is by sea from 20 to 30 days and if it is by air, between 3 and 5 days.
Other removal services we perform:
We carry out fast office removals in Malaga
Consult information about our national and local removals.
Furniture removal services in Malaga with elevator up to 11 floors.

Request a quote
Ask us for a customized quotation with no obligation whatsoever.
Contact us at