Furniture assembly service
Home
/
Furniture assembly service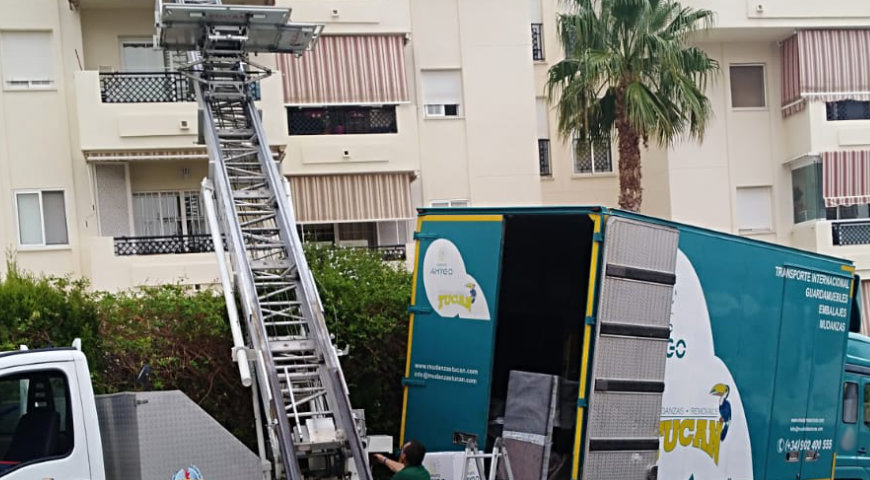 Furniture assembly service
At Tucan, S.L. we have exterior furniture lifts with working heights of up to 33 meters (11 floors) and load capacities of up to 400Kgs.
These exterior furniture lifts offer the following benefits:
A faster and safer service
No need to use conventional interior lifts or narrow staircases
Loading or unloading direct from vehicle to apartment or apartment to vehicle
Exterior furniture lift available for rent with operator
On the moving day, our uniformed and trained staff will go through every room in the house/apartment with you to make sure they know what is and what isn't to go. Any furniture that needs to be disassembled like wardrobes, bed frames and wall units will be reassembled for you at the other end. We always carry a full set of tools with us for this purpose.
All small items will be wrapped in white packing paper (bubble wrap or tissue paper) and packed in to our high quality boxes , we have different types of boxes depending on the items to be packed, for some items of furniture (table-chairs-sofas-tv-pianos) we have tailor made covers for extra protection and the beds in to new plastic covers.
On completion of the packing and preparation your effects will be carefully loaded in to one of our removal vehicles, for this work it is very important our exterior furniture lift, specially if you life in a flat. Finally all is transported to your new residence.
Other moving services we perform:
We carry out fast office removals in Malaga
Consult information about our national and local removals.
International removals from Malaga to the world
Furniture assembly service

Request a quote
Ask us for a customized quotation with no obligation whatsoever.
Contact us at

Social Reviews
Social reviews about Removals services
Social Reviews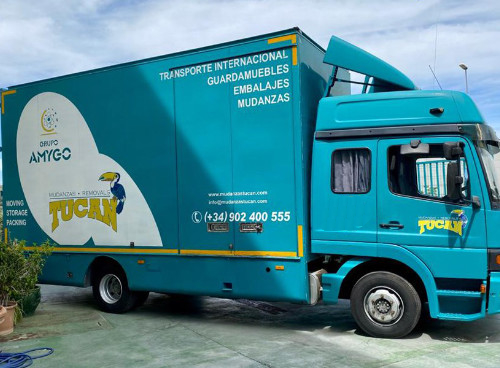 "I have been fortunate to have my company hire Tucan Movers for my international move.
Very professional at all times. Even though my furniture was not of great value, they treated it with more care than I would have taken myself.
They have been very easy to work with, very friendly staff and highly recommended."
"I am very satisfied with the delicacy with which they have treated my belongings. I was very worried because it was my first move and everything went as agreed."
"Incredibly good service. You did the whole move quickly and flawlessly. I highly recommend you."
"Professional service. If you care about your belongings, don't entrust them to just anyone. They assure you the service and it shows professionalism."