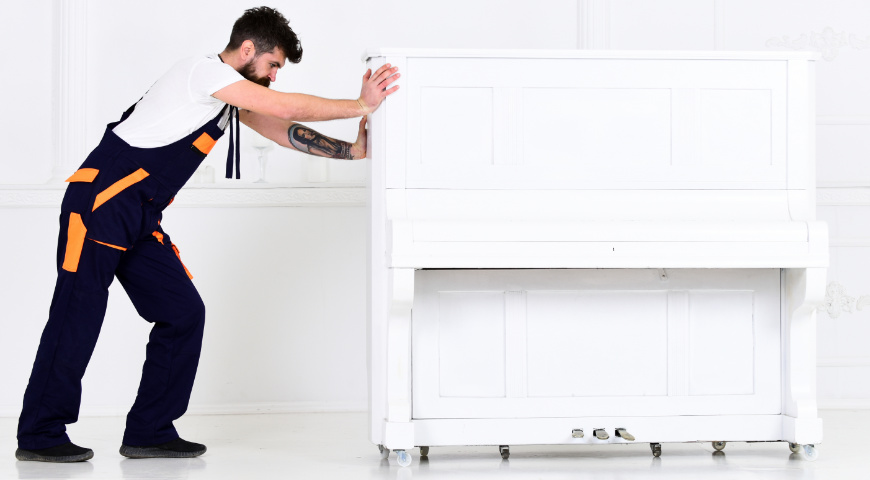 Piano removals company in Malaga
If you need to find a reliable team for a
piano moving
, Tucan offers you our piano moving company service in
Malaga
.
These instruments require
special handling and transportation techniques
that only a company specialized in pianos can carry out with total guarantee.
For this reason, we have trained our staff in the
characteristics and protocols required when moving a piano.
Our team has worked on and carried out the transportation of grand pianos, upright pianos, pianolas, harpsichords, organs, clavichords... We have transported them in local, national and international piano removals.
In this process, we use both
materials and specific
machinery that ensures the correct treatment of the piano both for its internal handling and for its transportation by road by our fleet of conditioned vehicles for specialized piano removals.
Part of this machinery is an
elevator that allows pianos to be removed
from floors at height by means of a safe process that avoids any damage or mishaps, for which we use up-to-date machinery that we check before any piano removal in Malaga.
We transport pianos of any model
Regardless of the model of piano you need to move, you can rely on the experience of our team of specialized piano movers in Malaga. We have made multiple trips such as:
Upright and wall-mounted piano: If you own an upright piano, we will take into account the brand, the model and its materials to adapt the maximum care towards your instrument, as we do in every wall-mounted piano removal our clients entrust us with.
Grand piano moving: Given the special structure of a grand piano, as a piano moving company, we take exact measurements and design the safest way to ensure the removal of your grand piano is carried out without any type of mishap.
Moving an electric piano: At Tucan, we know that each instrument is essential for its owner, and for this reason, we apply the same dedication to each removal specialized in pianos, even when moving an electric piano, which we handle with the same protocols and precautions.
Moreover, we offer a personalized service, information and estimates without obligation, always adapting to the needs and being aware of the delicacy of these removals, which we are constantly improving and implementing, updating our techniques and materials.
So don't hesitate to contact us by the means that is most convenient for you to ask us any questions you may have regarding piano removals. You can rest assured that your instrument will be treated as it deserves thanks to our team of piano removers in Malaga.
How much does a piano removal in Malaga cost?
On average, the price of a piano removal in Malaga is around 250€. However, this can vary depending on the model of piano and the distance to be moved.
What kind of pianos can be transported?
With the proper precautions and machinery, all types of pianos can be transported: wall pianos, organs, grand pianos, harpsichords, electric pianos, etc.
We also perform these removals:

Request a quote
Ask us for a customized quotation with no obligation whatsoever.
Contact us at

Social Reviews
Social reviews about Removals services
Social Reviews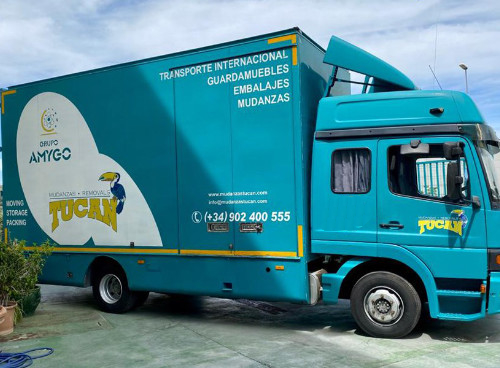 "I have been fortunate to have my company hire Tucan Movers for my international move.
Very professional at all times. Even though my furniture was not of great value, they treated it with more care than I would have taken myself.
They have been very easy to work with, very friendly staff and highly recommended."
"I am very satisfied with the delicacy with which they have treated my belongings. I was very worried because it was my first move and everything went as agreed."
"Incredibly good service. You did the whole move quickly and flawlessly. I highly recommend you."
"Professional service. If you care about your belongings, don't entrust them to just anyone. They assure you the service and it shows professionalism."