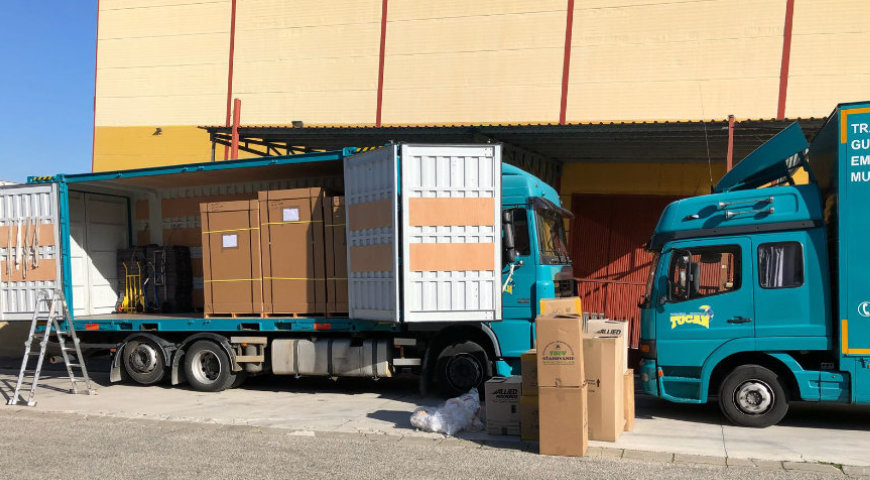 Special packaging
We have the following materials for a perfect package:
Double wall boxes with the outer layer of kraft paper for greater strength and water resistance.
Types of cases:
For books
Dish, etc.
For bedding, duvets, etc.
Folded laundry
For lamps and screens
Board cabinets hanging clothing
Blankets paper of five layers, inside acid-free and polished to prevent damage to furniture or paintings
Bubble with white paper for packaging in general
White paper for packing dishes and glassware
Tissue paper for wrapping delicate items
White bubble
"Instapak" a revolutionary foam packaging system ensuring optimal protection
Foam edges edges of the crystals
We manufacture our wooden boxes woodworking as lining.
Cases of high-quality protection designed to protect the furniture for local and national removals
Plastic covers for beds Highly resistant boxes of various sizes for books, dishes, folded clothes, linen and lockers for hanging clothing
White paper, tissue paper and bubble wrap things transparent for more delicate. "Instapak" a novel system for packing delicate items
ALL FOR A MOVE "VIP"
We also perform these removals:

Request a quote
Ask us for a customized quotation with no obligation whatsoever.
Contact us at

Social Reviews
Social reviews about Removals services
Social Reviews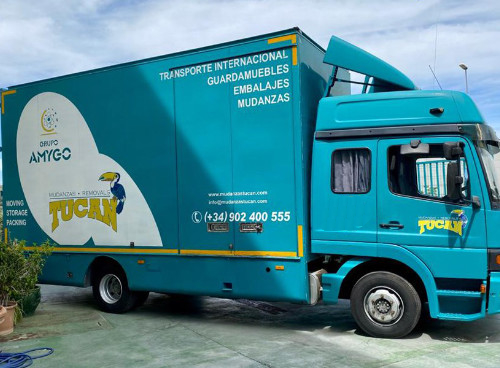 "I have been fortunate to have my company hire Tucan Movers for my international move.
Very professional at all times. Even though my furniture was not of great value, they treated it with more care than I would have taken myself.
They have been very easy to work with, very friendly staff and highly recommended."
"I am very satisfied with the delicacy with which they have treated my belongings. I was very worried because it was my first move and everything went as agreed."
"Incredibly good service. You did the whole move quickly and flawlessly. I highly recommend you."
"Professional service. If you care about your belongings, don't entrust them to just anyone. They assure you the service and it shows professionalism."