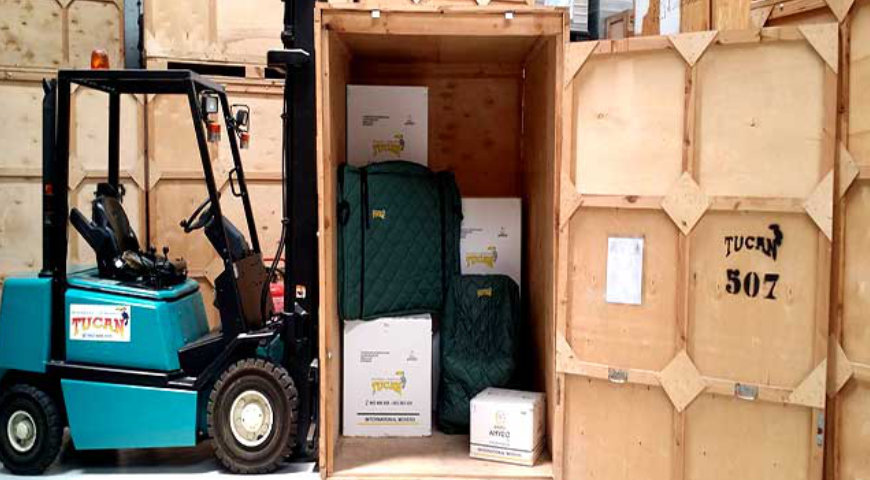 Storage Sotogrande
We offer the
best furniture storage services in Sotogrande
.
They have 24 hour surveillance, alarms and cameras to protect your furniture to the maximum. Store your furniture with the best care.
How do we do it? 
A partner specialized in packing and unpacking measures and lists the items to be packed in the furniture repository, and then draw up an inventory of all the items to be stored.
Furniture repository in Sotogrande to rent
Do you need a temporary furniture repository? Contact us to rent a furniture repository in Sotogrande. We offer different furniture repositories according to your needs. Call us and we will offer you the best option.
Packing for your furniture repository in Sotogrande
After packing and loading in containers, they are hermetically sealed in your presence.
Once the containers have been moved to our warehouses, your belongings will be stored using non-polluting vehicles and forklifts. Our staff specialized in the organization, management and control of warehouses will keep a record of the deposited stock, so that you can have accurate information about the deposited stock at all times.
When you wish to unpack your belongings, the process is repeated again but in reverse, performing the opening and unpacking of the contents in your presence.
To make everything as easy as possible for you, we have different means of storage that are adapted to your belongings so that they are 100% safe and do not deteriorate.
You will have total peace of mind, knowing that your furniture and belongings will be in the best hands with us.
Advantages of our furniture repositories in Sotogrande
We offer different types of furniture repository depending on the type of storage you need.
Surveillance 24 hours a day 365 days a year.
Security cameras
Specialized attention, management and stock control.
Antibacterial products for maximum cleaning and disinfection.
National and international transport: by land, air or sea.
We can take care of transportation and loading and unloading.
Do the furniture repositories in Sotogrande are hermetically sealed?
Yes, after packing and loading in special wooden containers previously treated with an antibacterial and insecticide system, they are hermetically sealed in your presence.
What size are the furniture repositories in Sotogrande?
We have furniture repository in Sotogrande of different sizes to meet any of the needs you have.
Storage services nearby:
We offer furniture storage services in Marbella
Check the price of furniture repository in Estepona
The best furniture repository in Malaga
Find and rent a furniture repository in Fuengirola
Cheap furniture repository in Mijas Costa

Request a quote
Ask us for a customized quotation with no obligation whatsoever.
Contact us at

Social Reviews
Social reviews about Removals services
Social Reviews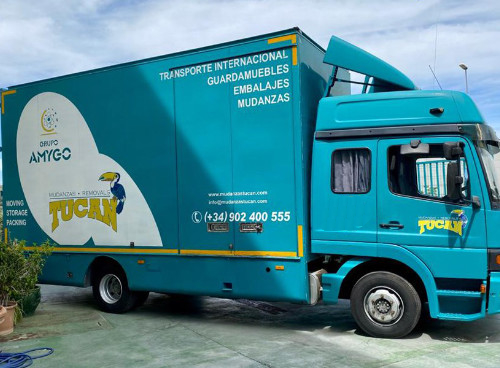 "I have been fortunate to have my company hire Tucan Movers for my international move.
Very professional at all times. Even though my furniture was not of great value, they treated it with more care than I would have taken myself.
They have been very easy to work with, very friendly staff and highly recommended."
"I am very satisfied with the delicacy with which they have treated my belongings. I was very worried because it was my first move and everything went as agreed."
"Incredibly good service. You did the whole move quickly and flawlessly. I highly recommend you."
"Professional service. If you care about your belongings, don't entrust them to just anyone. They assure you the service and it shows professionalism."